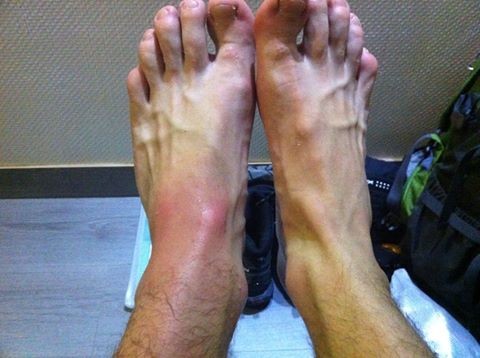 [DE]

Zwangspause in Narbonne. Mein linker Fuß wurde wohl gestern etwas überlastet. Lag den ganzen Tag flach.
Größter Wunsch zu Weihnachten:
Bewahrung vor weiteren Krankheiten und Verletzungen und eine baldige Genesung.
[EN]

Forced break in Narbonne. Probably my left foot was  overloaded yesterday. Had to lay down all day.
The biggest wish for Christmas:
Salvation from other diseases and injuries and a fast recovery.