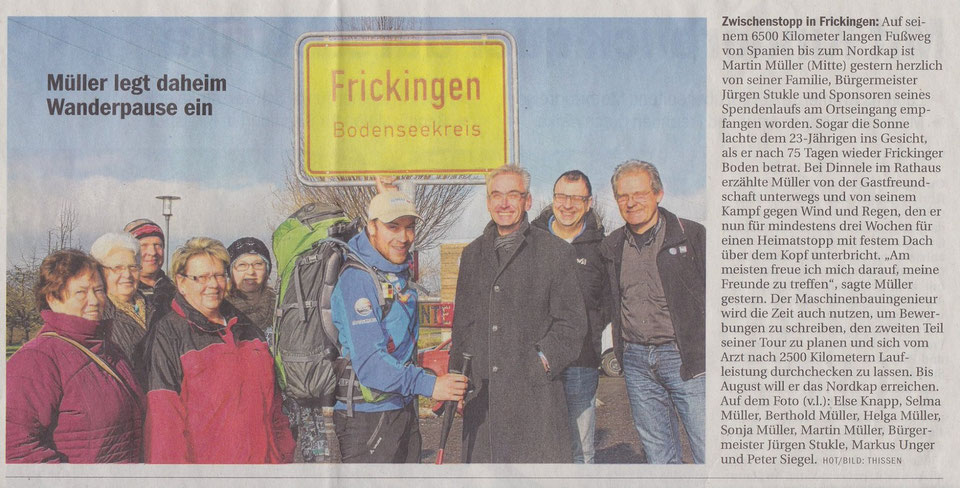 [DE]

Das sechste Etappenziel, die Heimat am schönen Bodensee, ist erreicht!
Hier wird eine 3-4 wöchige Pause eingelegt, um weitere Sponsoren für die Tour zu suchen, Bewerbungen zu schreiben und die weiteren Streckenabschnitte zu planen.
Voraussichtlicher Start für den zweiten Abschnitt ist nach Fasnacht.
[EN]

The sixth milestone is reached! The hometown at the beautiful Lake of Constance.
Here will be a 3-4 week break, to find more sponsors for the project, to write applications and to plan the next sections.
Start for the second section will be after Carnival.