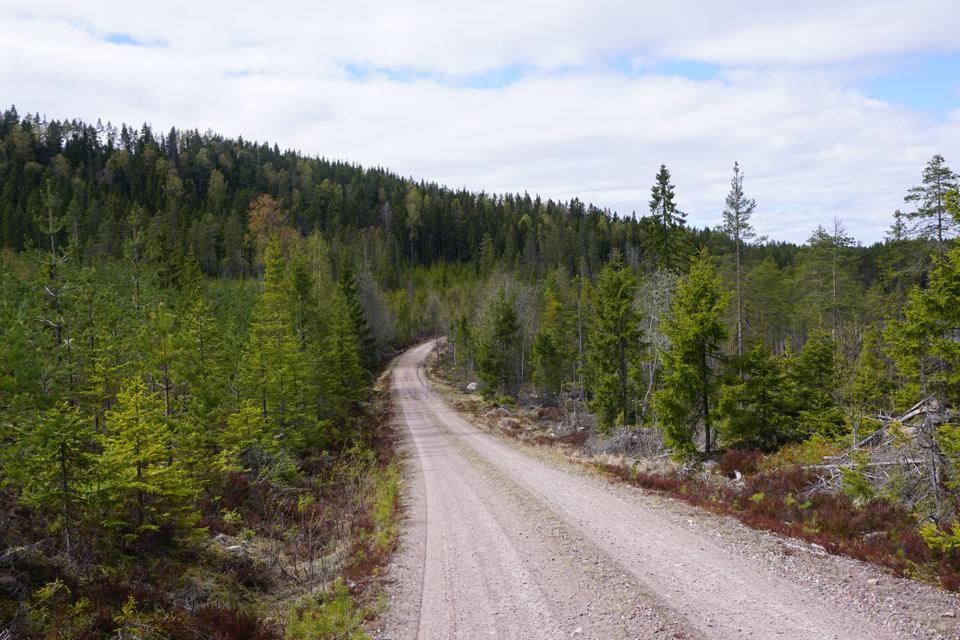 [DE]

Wälder, Wälder und noch mehr Wälder. Den gestrigen Tag haben wir viel mit Recherchen verbracht, wie wir die nächsten 330 km an Lebensmittel kommen. Zwei Einkaufsmöglichkeiten haben wir gefunden. Dementsprechend müssen wir nun besser einteilen und eine Mindestdistanz täglich zurücklegen, wenn wir nicht hungern wollen.
Das Wetter meint es noch gnädig mit uns. Der angesagte Regen heute beschränkte sich auf den halben Tag und nur wenige Liter. Die Temperaturen fallen eher, als dass sie steigen. Heute haben wir das erste mal nach Deutschland wieder Eisschollen gesehen.
[EN]
Forests, woods and more woods. The previous day we spent a lot of research, how do we get to food the next 330 km. Two shopping possibilities we have found. Accordingly, we now need to organize better and to travel a minimum distance every day, if we won't get hungry.
Weather is currently good. The trendy rain today was limited to half a day and a few liters. The temperatures fall rather than that they rise. Today we saw ice flows the first time since Germany.