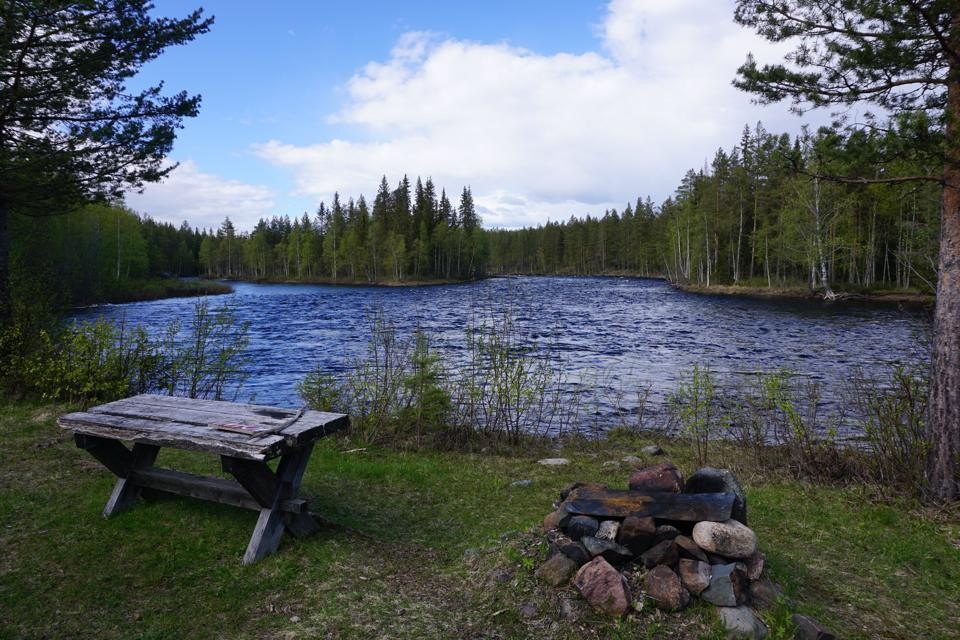 [DE]

Vidsel!!!
Das zwölfte und drittletzte Etappenziel ist erreicht. Seit heute sind wir nur noch dreistellige Kilometer vom Ziel entfernt. So viel und doch so wenig.
Kaum haben wir zwei Tage Temperaturen im zweistelligen Bereich, schon kriechen die Stechmücken aus allen Löchern. Wochenlang suchten wir gedeckte und windgeschützte Zeltplätze, nun suchen wir offene und windige Plätze, um dieses Flugvolk fern zu halten. Tagsüber müssen wir trotz der Wärme die Jacken und langen Sachen anbehalten, um nicht gefressen zu werden.
Das nächste Ziel wird Hätta in Finnland sein.
[EN]
Vidsel !!!
The twelfth and third last milestone has been reached. Today we are only less than 1000km away from the target. So much and yet so little.
As soon as we have daytime temperatures above 10 degree Celsius, even crawl out the mosquitoes from all holes. For weeks we looked for covered and sheltered campsites, now we are looking for open and windy places to hold this flighing bastards away. During the day we have to keep on the jackets despite the heat, to avoid being eaten.
The next goal will be Hætta in Finland.