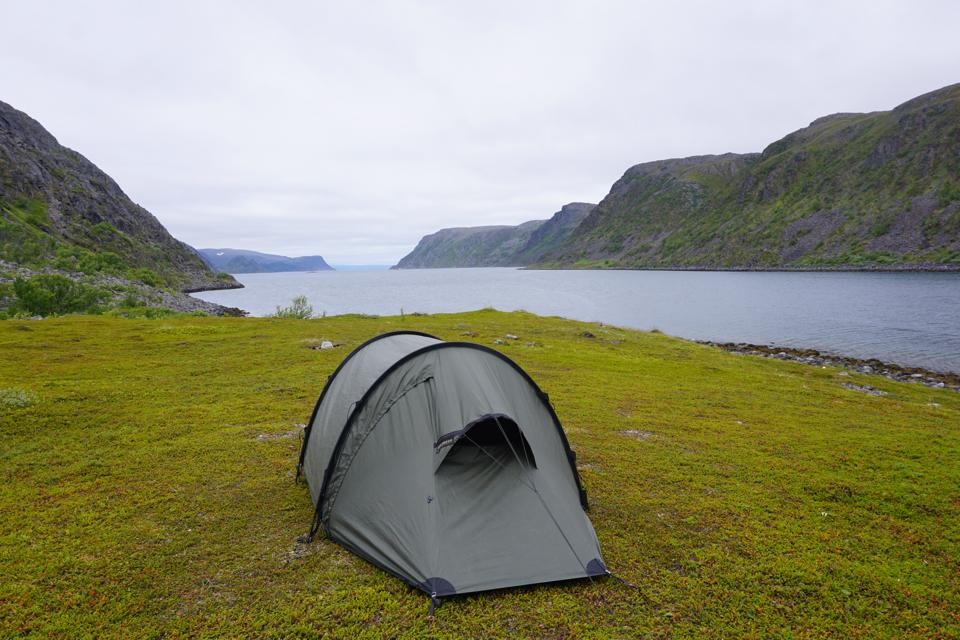 Tag 212: Noch einmal schlafen. Noch ein letztes mal aufbrechen. Noch 25 verbleibende Kilometer, bevor wir den nördlichsten Festlandpunkt Europas erreichen werden.
Für jemanden der/die noch nie 30 km oder mehr an einem Tag gelaufen ist, ist es wohl nur sehr schwer vorstellbar, was es heißt nach über 6000 km und über 200 Tagen laufen, plötzlich vor den Toren des Ziels zu stehen. Wir selbst können es noch kaum fassen so kurz vor dem Ziel zu stehen. Die Motivation Kinnarodden (71 Grad 08 Minuten 02 Sekunden Nord) zu erreichen, ist unendlich hoch.
Eine Nachricht über die Ankunft wird voraussichtlich erst in ein paar Tagen übermittelt, da wir am Ende Europas keinen Draht zur Außenwelt erwarten.

Day 212: Sleep one last time. Get up one last time. Still remaining 25 kilometers before we reach the northernmost mainland point in Europe.
For someone who / which has gone on a day never 30 kilometers long, it is probably hard to imagine what it is like to run more than 6,000 kilometers and more than 200 days, suddenly standing at the gates of the target. We ourselves can still hardly believe it to stand close to the finish. The motivation to reach Kinnarodden (08 degrees 71 minutes 02 seconds north) is infinitely high.
A message about the arrival is expected transmitted only in a few days, as we do not expect a connection to the outside world at the end of Europe.